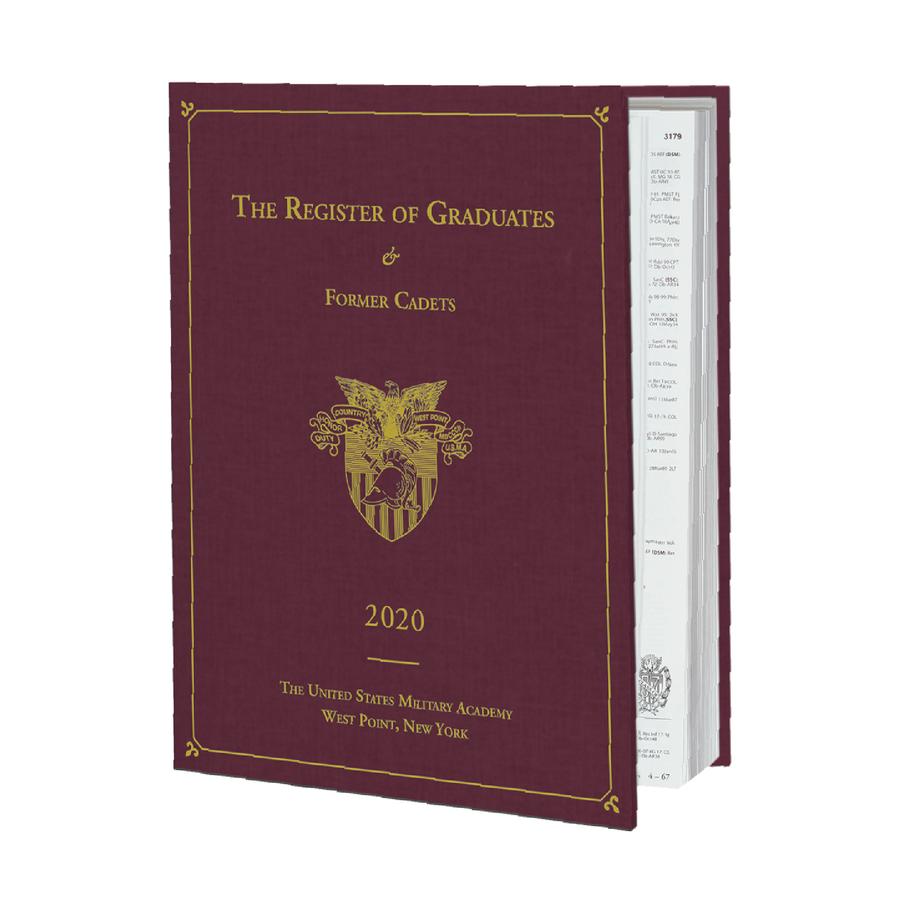 WPAOG
2020 West Point Register Of Graduates
Item # WPROG20
$130.00
The West Point Register of Graduates and Former Cadets is the WPAOG's oldest publication, dating back to 1850, when the first was compiled by George Cullum, Class of 1833.


More than 77,000 individual entries recording the names, classes and careers of every West Point graduate from 1802 to 2020.
The 2020 Edition is the 76th edition and features premium "Red Sash" red cloth binding embossed with gold foil, suitable for display in your office or home library. Over 1,200 pages.


Orders placed prior to March 31, 2021 will begin to ship in June 2021. Orders placed beginning April 1, 2021 will begin to ship in early July 2021. Limited quantities available.

Shipping for registers is $15 per book for CONUS only. Orders shipping to Mexico and Canada will incur a shipping charge of $25 per book. Orders shipping to all other international destinations will incur a shipping charge of $75 per book. Shipping will be adjusted prior to the order being processed.
No reviews have been written for this product.
Be the first one! – Write a Review